Problem with grouping with multiple album artists
I'm having an issue with albums that have more than one album artist. In most other music players I've tried, when an album has more than one album artist, it appears in the catalog of both artists. For instance, The Cocaine Sessions by Brian Wilson and Dennis Wilson would appear both in Brian Wilson's catalog and Dennis Wilson's, which simply isn't the case with Strawberry as far as I can tell.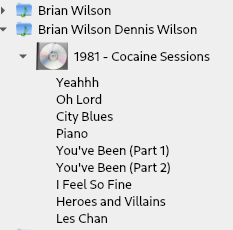 Is there any way I can fix this?
posted in Technical Help