Error when updating file tag
I store my music files on a server and manage them via my Ubuntu Mate chromebook. However, Strawberry gives this error when I try to delete a file or update its tag.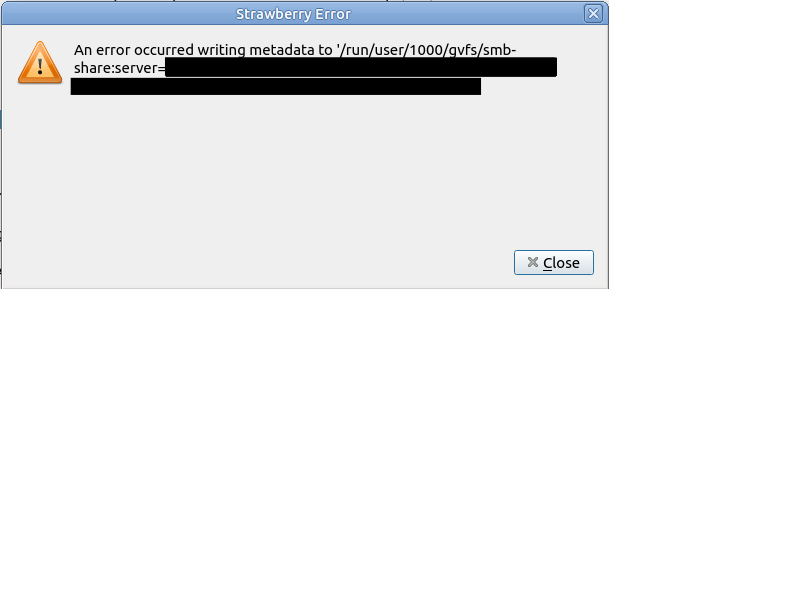 It doesn't give me any further error details to work on. However, I am able to create/modify/delete files on the server using the built in file manager (caja).
Can someone help point me to the right direction on fixing this? I really like the functionality and features of Strawberry and would like to designate it as my only music manager. TIA!
Using: Strawberry Version 1.0.12 downloaded and installed off https://strawberrymusicplayer.org/#download
OS: Ubuntu Release 22.04.1 LTS (Jammy Jellyfish) 64-bit, MATE 1.26.0
Server: QNAP
posted in Technical Help