Exclude paths/directories/files from library
Posting this here because I don't think it's currently possible, but just in case - is there any way to exclude items within one of your collection folders from the library? Ie., exclude specific sub directories or files, or maybe a keyword filter, something like that?
This may not be a very common need, but I store various extra data associated with albums along with the albums themselves. Most is harmless (like artwork and log files), but I have a bunch of "enhanced" CDs with the data tracks ripped and saved along with the album, several of which contain various video or audio clips that strawberry picks up as additional audio tracks. More annoyingly, I have stems for a lot of songs and albums, and strawberry happily catalogs those as well. Those albums look like this: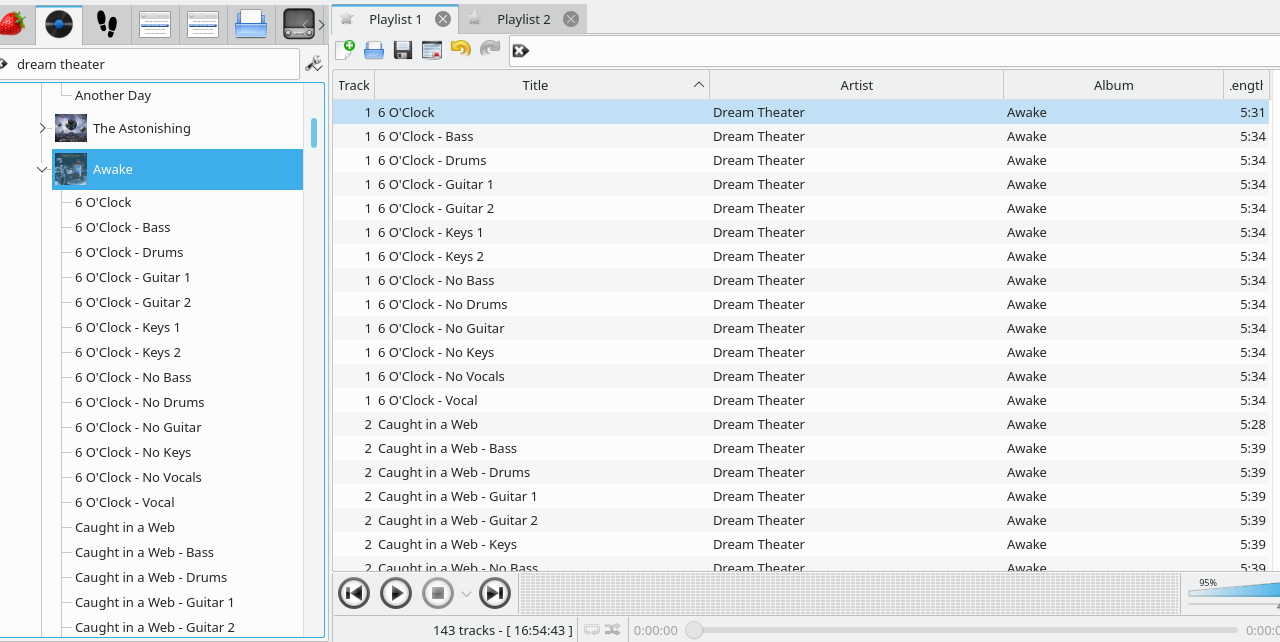 That's 13 variants of the same song. Multiply that by maybe a couple such albums and I end up spending a lot of time just fast-forwarding past these tracks during casual listening.
I know I could zip them or move them to some parallel directory structure so strawberry doesn't see them, but as I mentioned above I strongly prefer to keep all album content together.
If anyone does know of a good way to handle this in strawberry, I'm all ears. Otherwise, would appreciate consideration for some kind of filtering or exclusion feature.
Thanks!
posted in Feature Suggestions