Can not add folder to strawberry collection
Hello,
Before to use Strawberry I used Clementine, with clementine this is ok.
My problem is simple, when I want to add a folder to my collection in "Tools/Settings/Collection/Add New Folder", I cannot browse the folder, the windows freeze, and don't see every files on my system.
But if I open Strawberry in a console, this is working, i can add my folder.
My OS : KDE NEON, I installed straberry via ppa.
Normal mode, if I launch strawberry with a launcher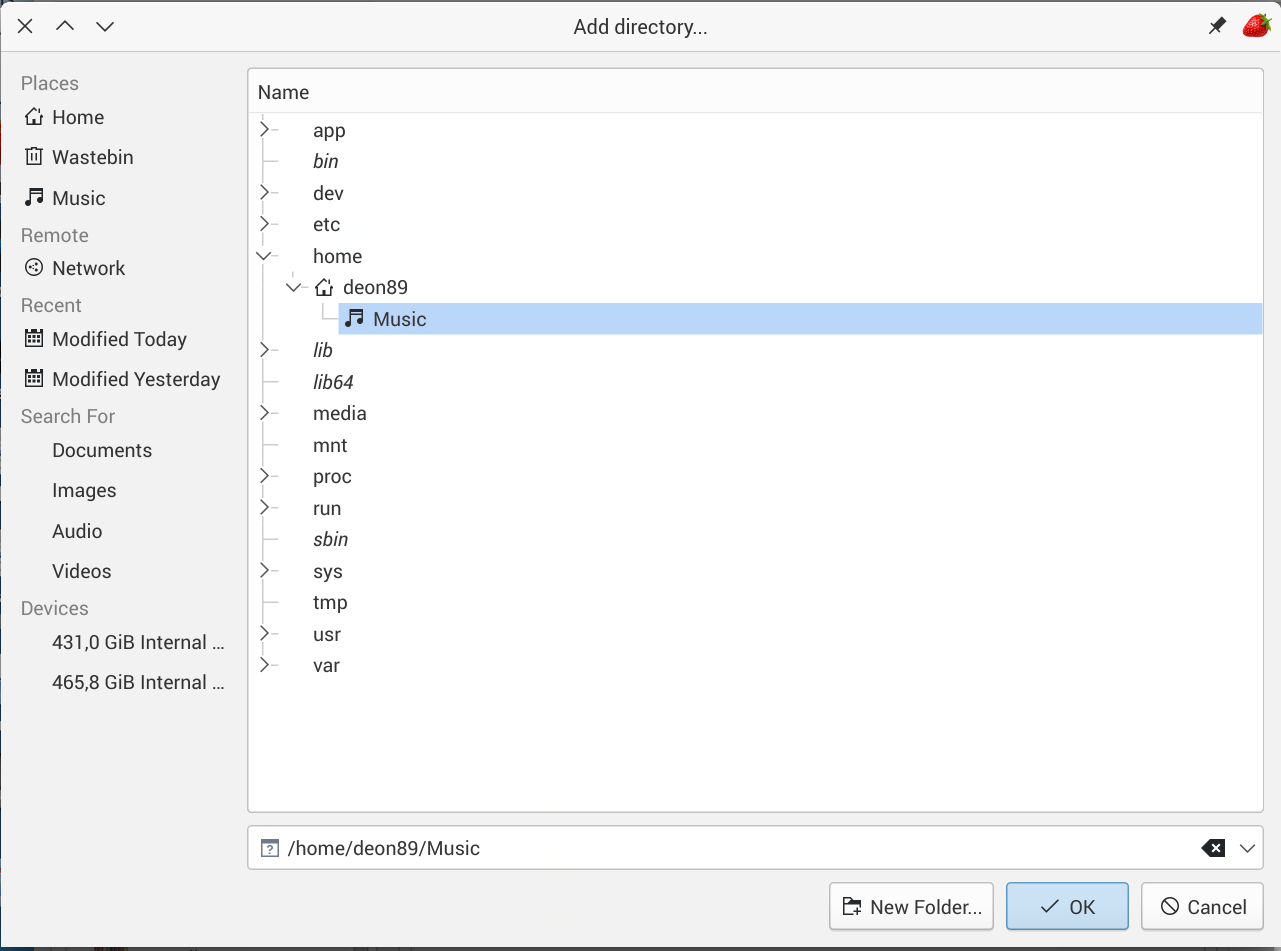 Console mode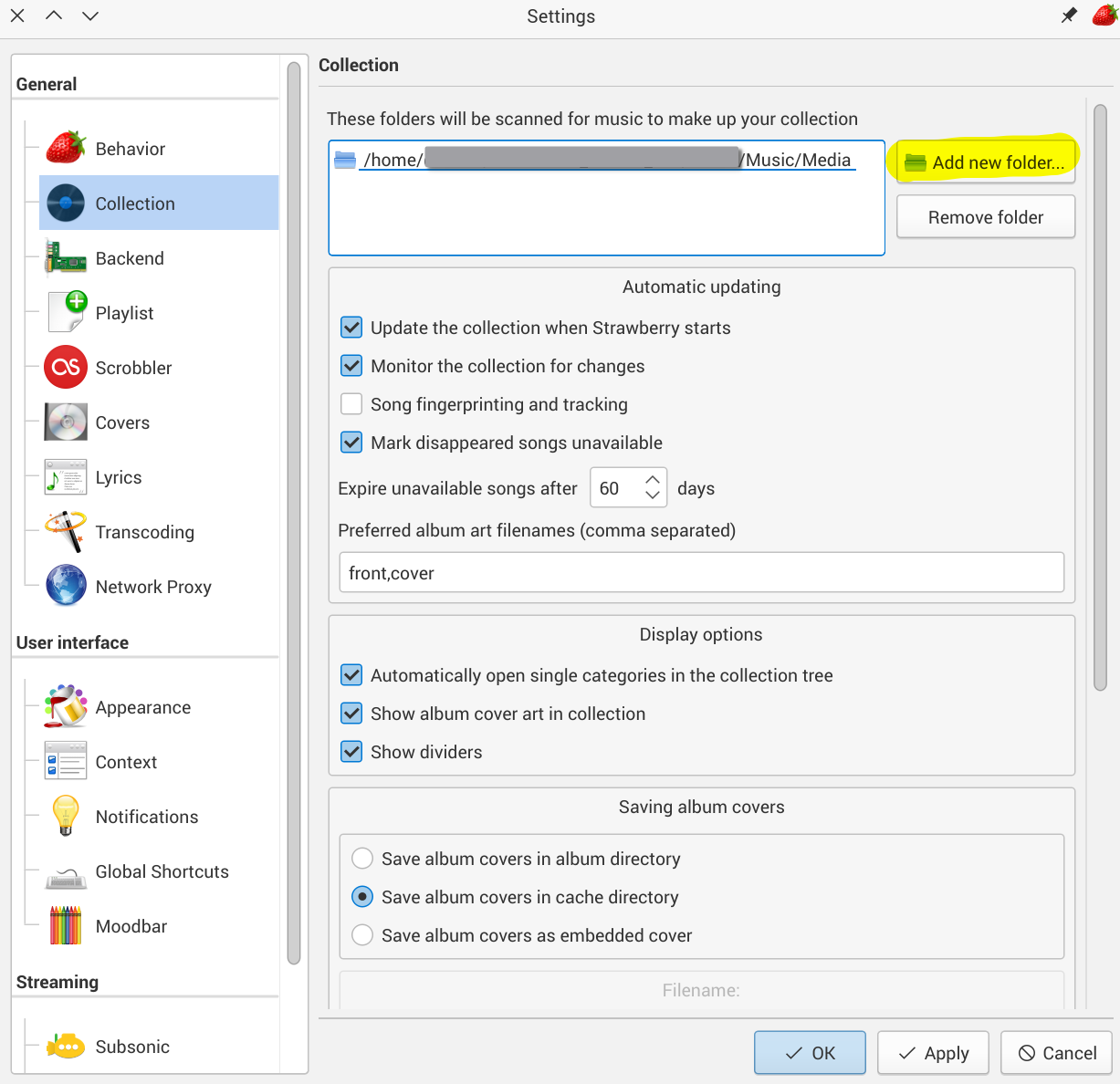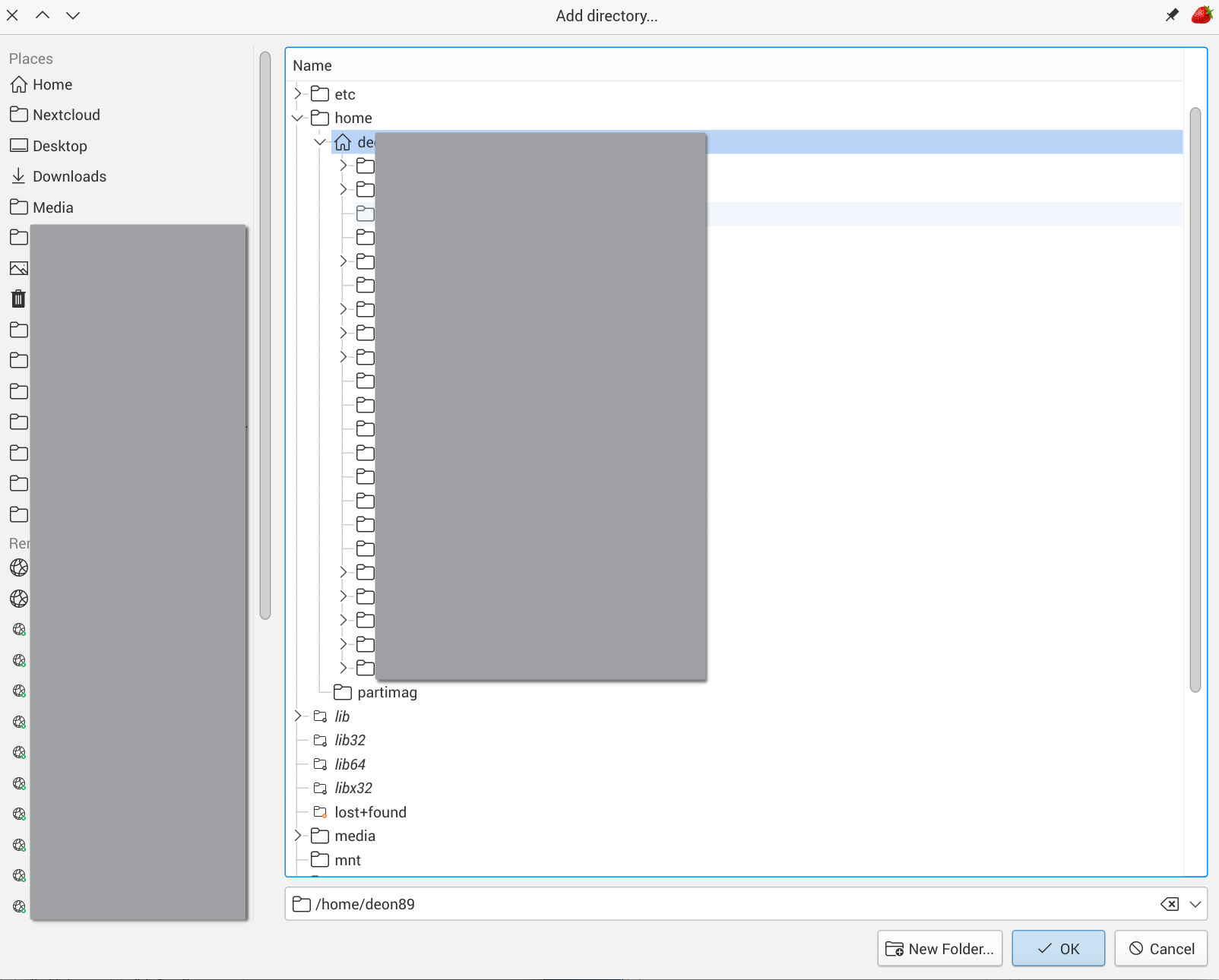 I can add more details if needed
posted in Technical Help