Any way to see the song playing from the terminal?
Hello! I have been coding an integration between discord and Strawberry. The idea is that i can show in discord what song im hearing in Strawberry, the problem is that i dont know who to get the info about the song playing. I have already asked in Stack Overflow but no answer. I know its possible im currently on Kubuntu with Plasma 5 and i have some plasmoids that show the song playing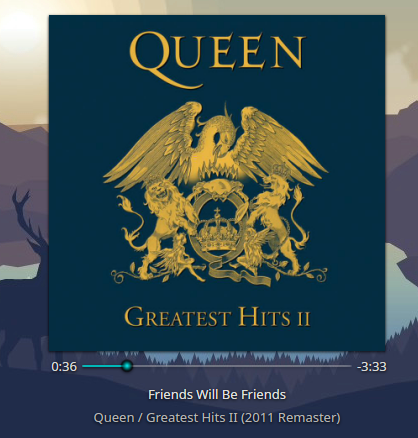 but i dont know how to do the same in python or bash. Any help is welcome. Thanks in advance.
posted in Technical Help